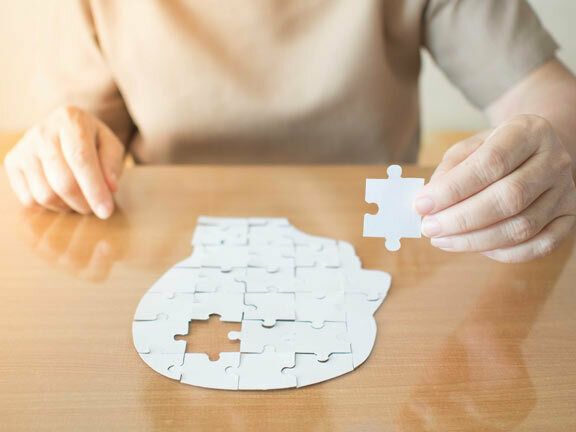 Treating and Reversing Dementia
Dr. Bhakta's Personalized Physician Care Plan includes specific treatment to help slow and often reverse the devastating effects of dementia and other neurological degenerative diseases, sparing the patient and their families the heartbreak of a slow and difficult decline.

Specialized care and treatment may slow symptoms and even reverse dementia in certain cases. Targeting causative factors can help with dementia prevention.

Anxiety has been linked to cognitive decline and dementia. Low plasma apolipoprotein E is also correlated to dementia. Other potential causative factors (other than genetic inheritance) include inflammation, vitamin and dietary deficiencies, hormonal imbalances, vascular disorder, depression, social activity, diabetes, and alcohol/drug use.

Healing diabetes, inflammation, and other causative conditions may facilitate a reverse in dementia. Meticulous testing and monitoring, coupled with regimented lifestyle changes, can help fight this illness. Medications can be used alongside ancillary therapies to slow intellectual decline. Stimulation of cognitive functions (through psychotherapy), for example, improves cognition in dementia patients.